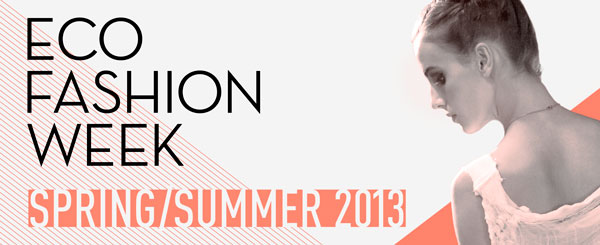 Green and Chic in Vancouver
Vancouver hosts Eco Fashion Week for its fifth season.
Written by Schatzie Miller
On October 16, Eco-friendly fashionistas will descend upon British Columbia's gleaming pride and joy: Vancouver, as the city plays hosts to
Eco Fashion Week
. Being held at stunning downtown
Robson Square
, the event will bring together some of the world's top ethical fashion designers for an inspiring week filled with exciting events, stylish fashion shows and informative seminars.
Robson Square
Headlining
Eco-Fashion Week
is Vancouver native feature designer
NicoleBridger
.
Her fall/winter 2012 collection is sure to inspire as she sets the stage opening night. Evoking the power of "Kali," the Hindu Goddess of empowerment,
Bridger
will bring together a marriage of high style, eco-consciousness, contemporary dance and music to create a moving and emotional performance.
"My new collection is about the death of habits, patterns, and ways that no longer serve us. It is about going deeper within to truly see what those are and then letting them go," says
Nicole Bridger
. "I named the collection "Kali" because she is a powerful Goddess that can help us on that journey. It is not an easy process but the outcome is much lighter and closer to truth."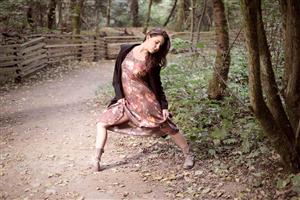 The theme a letting go habits that no longer serve us, resonates to as a larger purpose for
Eco Fashion Week
.
Letting go of damaging "habits" regarding clothing manufacturing is a value that rings home for Vancouver's fashion industry leaders. Founded by one of Canada's fashion industry leaders,
Myriam Laroche
created
Eco Fashion Week
, a non-profit organization dedicated to promoting more responsible ways to design, manufacture, distribute and sell clothing.
Vancouver Eco-Fashion Week Must-See Events
Thrift Chic - Value Village Runway Show, October 17, 7:00 pm
Each year, 90 million pounds of clothing end up in landfill sites around the world. To help remove the stigma that is sometimes associated with purchasing second hand or thrift clothes,
Value Village
has partnered with
Eco Fashion Week
to create a special runway show. Stylists
NicoletteLang-Anderson, Tony Vu and Mimi Lauzon,
founder of
Fashionilla.com
, will each be given a $500 budget to buy clothes and style 10 to 15 looks for what promises to be a notable show.
Designers Anne-Marie and Catherine
Atlier B. Fashion Show, October 18, 6:00 pm
One of five Quebec designers being featured at
Eco Fashion Week, Atelier B.
was an idea conceived by designers
Catherine Métivier
and
Anne-Marie Laflamme.
The designers have a philosophy of ethical production and are continually moving forward with their research and innovation. Inspired by industrial design and production, each piece is simple and minimalist with the intention or being timeless.
The fall event, set to take place October 16 - 19, 2012 at
Robson Square
, will feature an impressive round up of local and international designers. For tickets, visit
ecofashion-week